Independence Day is the celebration of an idea : An idea that all of us deserve to be free; that we have the freedom and rights to make choices and communicate those as best as we can.
We are conducting an Independence Day contest this week and next (till July 14th, 2013) as this gives us a chance to thank our Avaz community for being part of our endeavor to help every child's voice heard. Our last blog post on Independence Day Vocabulary set very easily enables your child to enjoy using Avaz this 4th of July.
Contest Details:
Stand the chance of winning a $50 Gift card at the iTunes Store (Terms & Conditions Apply)! To participate and win the Gift card its just one simple step:
Mail us a photo of your child using the Avaz app and tell us how you used Avaz on Independence Day! Whether it was spending the long weekend with friends and family, seeing the Independence day parade, going on a long drive or dressing patriotically – there's no fun activity that communication can't make even more fun.
To enter, just mail us your entries at sally@avazapp.com!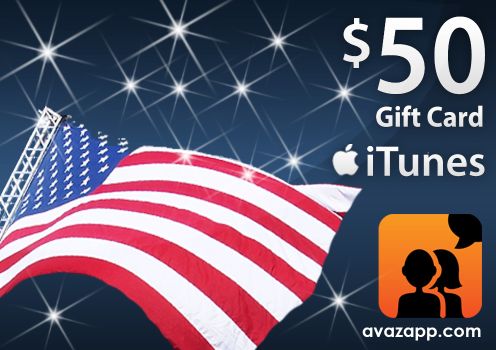 We salute all parents, teachers, therapists, administrators and special education experts who are committed daily to improve children with autism move up the skills spectrum.